Mesa's Certified HVAC Provider
Are you looking for ways to make your home more energy efficient? Upgrading your air conditioning system especially if your current system is more than 12 years old can make a significant impact on your yearly energy bill and may even boost the comfort level in your home. Honest Air Conditioning has been heating and air conditioning Mesa Arizona homes for many years and we will strive to help you find a system that works for your unique needs. We can work with your needs and your budget to find you a system that can keep you cool, increase your energy efficiency and save you money over time.
Proudly Serving the AC Repair needs of Mesa, Arizona
Honest Air Conditioning provides the best service, repair, installation and maintenance of cooling and heating systems in Mesa, Arizona. If your air conditioner isn't working the way it's supposed to, give us a call and we will be happy to help. Honest Air Conditioning cares about your home services. Call us today!
Do you need AC service Mesa? Honest Air Conditioning understands that your air conditioning is not only one of your home's biggest investments, but also one of the most important come summertime. Whether you suspect you need a replacement part, you want to schedule regular maintenance, or you are interested in reducing your energy costs — we can help. Our summer days are long and hot leaving little room for relief in the event your Mesa air conditioner stops working. Let our technicians give you the peace of mind you need so that you can enjoy summer in the comfort of your cool, climate-controlled home.
Rely on our team for:
Why Are We The Best Air Conditioning Company in Mesa?
A+ BBB Rating & Zero Complaints with the AZ Registrar of Contractors
We work hard every day to make sure every one of our customers is truly satisfied doing business with us. We have an A+ Rating with the Better Business Bureau and ZERO complaints with the Arizona Registrar of Contractors. We understand our reputation is extremely important so you can rest assured choosing Honest Air Conditioning as your Air Conditioning Company of choice. Call Honest Air Conditioning in Mesa today!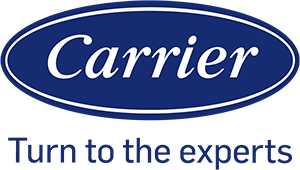 Air Conditioning Repair & HVAC Service
Is your Air Conditioner broken? Is it not blowing cold air the way it used to? Are your utility bills too high? If so, give us a call today and we will be happy to come to your home and do a complete AC System check to make sure your Air Conditioner is working properly. If it's not, we will give you a detailed explanation of what's wrong and provide you with an estimate before any work is started. Air Conditioning Repair in Mesa is our specialty! We Repair and Service all major brands. Honest air cares about your home services so call us today to schedule!